Service Department
Johnnie Walker RV Nevada's Leader in RV Service!
Johnnie Walker RV service centers are #1 in Southern Nevada! Service after the sale is our top priority and we pride ourselves on outstanding customer satisfaction at both of our service locations! With over 60+ years of customer satisfaction, we are ready to service your RV with regular routine maintenance, warranty work or any other major repair. Our trained and certified technicians are here to make sure your RV is back on the road as quickly as possible. Call us today to schedule an appointment at (725) 242-8781. Our full-service body shop has the most skilled body repair technicians in the industry for any RV accidents you may have encountered. Give us a call today to get a free estimate!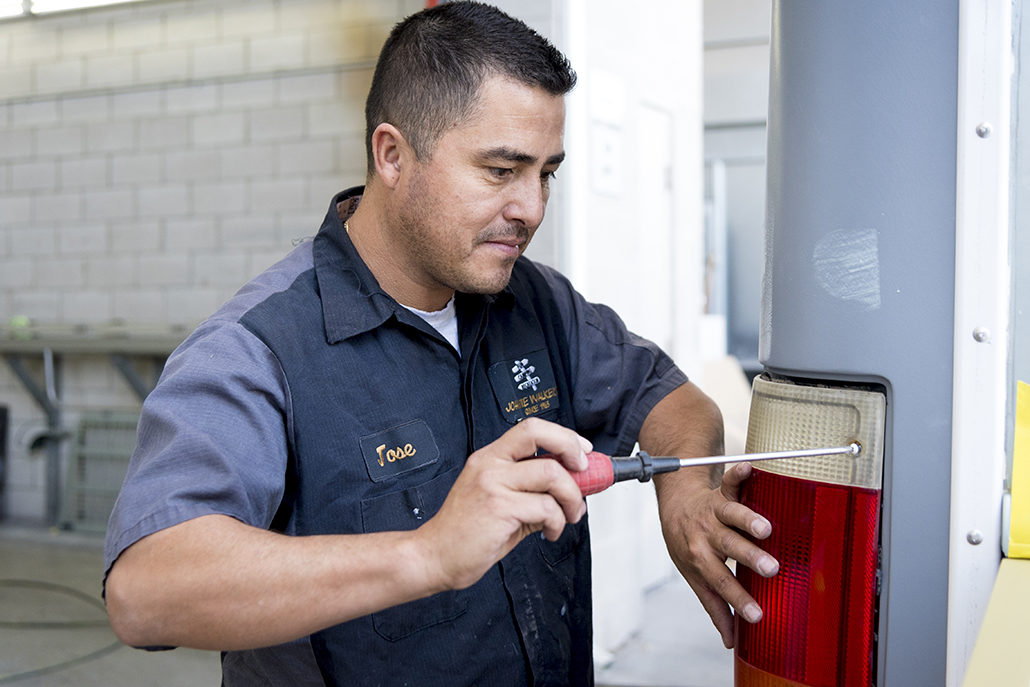 Full Service Collision Center here at Johnnie Walker RVs!
We gladly accept most RV insurance Claims and offer FREE ESTIMATES.We will work pro-actively with your insurance company providing you with the most timely, highest quality repairs and service. We have the best team in the industry. We work with most insurance companies, regardless of size, on a hassle-free direct billing basis.All our Service Technicians are Master Certified, Certified or in the process of becoming Certified.No matter the size of the repair…whether little or big, Johnnie Walker RVs is the only one stop shop for all your RV needs.
Having Chassis Issues? Get Help.
Ford (800) 444-3311
Freightliner (800) 385-4357
Workhorse (877) 246-7731
JWRV Service Locations:
Johnnie Walker RV Center – (725) 242-8781
4784 Boulder Hwy Las Vegas, NV 89121
Parts & Service Hours
Mon-Fri: 8am-5pm
Sat-Sun: Closed
Johnnie Walker RV – (725) 242-8777
3700 Boulder Hwy Las Vegas, NV 89121
Parts & Service Hours
Mon-Fri: 8am-5pm
Sat: 8am-12pm (Parts Only)
Sun: Closed
More about JWRV Parts
Schedule a Service Appointment
Questions? Get In Touch
(Easily unsubscribe at any time.)