NEVADA'S PREMIER RV BUYER
We Make it Simple. Get a Quote for Your RV today!
Get an Appraisal
We'll be quick to review your RV information and provide personalized options in selling or consigning your RV with us.
Accept Our Buy-out or Consignment Offer!
Accept our Buy or Consign offer and we'll schedule a meeting time when it's convenient for you to either drop off your consignment or get paid for your RV on the spot!
Best Experience Guarantee
Johnnie Walker RV guarantees the best experience selling your RV!
What Johnnie Walker RV Customers are Saying ...
I cannot tell you how easy and great it was to deal with Johnnie Walker RV, and more specifically, their manager, Dustin G. He was always reachable, responsive, informative and personable in my dealings with him. He's also a straight shooter, which I greatly appreciated. He arranged for the pick-up of my very large fifth wheel, and made the transition painless for me all the way to sale on consignment and payout. Trying to sell the fifth wheel on my own was a huge pain. Could I have sold it for more on my own? Yes. But would it have been more difficult and with definite risks? Absolutely. I highly recommend Johnnie Walker RV and Dustin G!
Cutter, Dustin, and George provided fantastic customer service. They went above and beyond to help me.
What an amazing experience from start to finish! Cutter, Dustin, Leeann, and Kyle are absolutely wonderful. Everyone we dealt with is amazing. We are Johnnie Walker customers for life!
Was on my way to buy another trailer on another companies lot and saw the trailer I wanted on their lot. Gave them a call and customer service was outstanding on the phone. Completed the whole deal over the phone for the price I wanted. Easy signing once I got there. In and out through service. Happy customer. Highly recommend.
Steve was our salesmen. He was wonderful. He showed us everything he thought we would like. We bought a 5 th wheel from them. They have a camping lot for you to spend as much time as you need to learn all the ins and outs of your RV. Everyone is so friendly. I would recommend them to anyone looking for an RV.
Tom was our salesmen. He was great he showed us everything that we wanted to see even though we circled back around to the first RV we looked at an eventually chose it. Tom was willing to show us whatever we wanted to see. He even met us over at the other lot to look at RVs there too. He was knowledgeable and patient. When we picked up the trailer the young man that showed us everything about the trailer took his time to show us everything and made sure he answered all our questions before we left
I must say, easiest shopping/buying experience I have had! No hard sell here, just mosey around and check out the RV's. Tommy was great, just let us do our thing and we decided on one that wasn't even our view list. Purchase was smooth and walk thru very informative. Everyone super nice and accommodating in every way. Great place to shop with great deals to be made. Thanks JW and Tommy, we love our RV!
Considering Selling Your RV On Your Own?
Before you start taking photos and posting classified ads, please consider a few of these points below....
MAKE IT EASY ON YOURSELF
Avoid the hassle, risk, and stress of privately selling. Especially in an effort to maintain social distance, why go through the turmoil of having strangers stopping by your private space to low-ball you an offer? Avoid the post-sale call when the new owner is having a problem.
AVOID THE FIX-IT-UP HEADACHE
Are you considering the maintenance your RV would need before you can sell it privately? Let our service staff at JWRV take care of it! Selling your RV to us bypasses the costly service fees associated with making sure your RV is in working condition before selling privately.
OFFLOAD THAT MONTHLY PAYMENT
If you still finance your RV, do not worry! As a service to you, JWRV will pay off the lender what is owed and the money left over goes straight into your pocket. We take care of the hard work and you get the payoff!
HANDS OFF CONSIGNMENT OPTION
Let JWRV help you sell your RV through our consignment option. You will benefit from your RV being advertised on our website JWRV.com as well as listed nationally on multiple classified websites at no extra cost to you.
Our Story
Nevada's number one RV Dealer! Johnnie Walker RV has been family owned and operated since 1963. Our family is proud to serve the Nevada community for four generations, and we employ a friendly, knowledgeable sales staff to help each of our customers' unique needs at any of our three locations. And as a family owned business, we promise you will not experience the typical salesperson pressure from our team. We offer EZ RV Finance Applications to help you get pre-approved to take home the RV of your dreams!
We have three convenient Las Vegas, Nevada RV Sales dealership locations. We are sure to have your dream RV! Johnnie Walker RV is the leading RV dealer in Las Vegas, and we have a huge selection of new and used RVs for your shopping pleasure. We love to provide our customers with nothing but the best from great manufacturers like Thor Motor Co., Keystone, Jayco, Heartland, Pacific Coachworks, Forest River, Eclipse, and more! We are sure to have the travel trailer, fifth wheel, motorhome, or toy hauler you've been searching for!
We also have great deals and information on convenient RV Insurance!
Looking to Consign Your RV? Click Here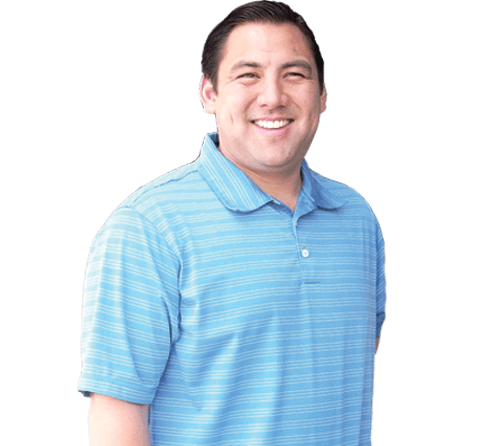 Dustin G. has been working in the RV industry as part of the JWRV team for 15+ years. He will be happy to assist you in selling your RV! You can reach him below.
Email Dustin G.
Questions? Get In Touch
(Easily unsubscribe at any time.)